UTSAV ~ Celebrating you everyday !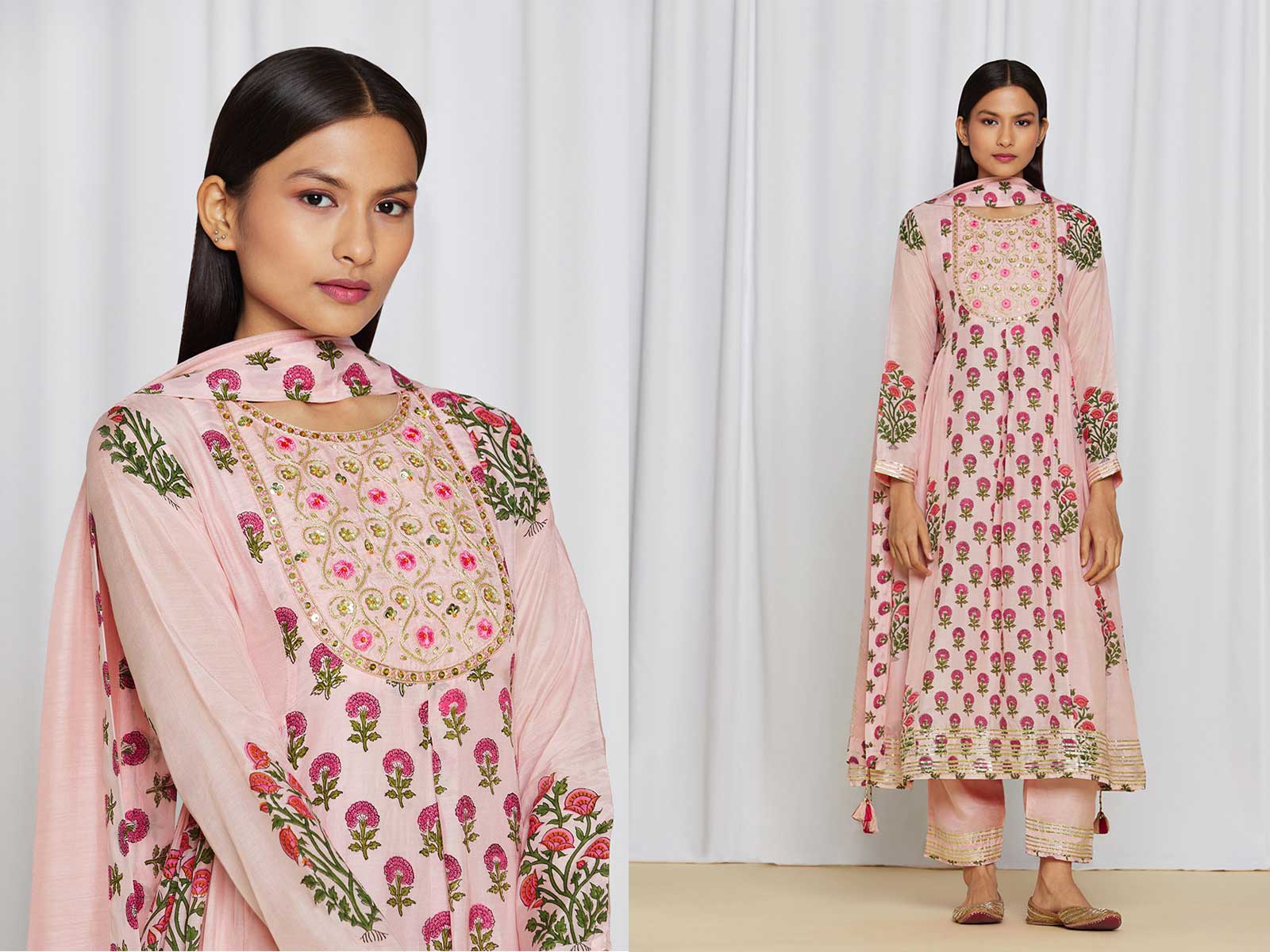 Festive is a state of mind, not a season. No wonder, you need alluring festive wear in your closet, all year round. For a family pooja, a spontaneous party or other special moments of celebration. With the festive season upon us, it is natural to reminisce about times when getting together with family and friends was easier. Perhaps this is the reason why any occasion for a cozy celebration has become all the more special. Select from a variety of hand-embroidered and traditionally printed designer wear from the Utsav collection – and add a hint of glitter to your already fabulous self.
Be it intimate celebrations at home or other seasonal affairs, ace festive dressing with our embroidered kurta sets from the UTSAV edit that mixes timeless silhouettes with just a hint of shine. It's our homage to a throng of contrasting colors that preserve India's handmade culture—and will help you keep up the camaraderie during the time of celebrations.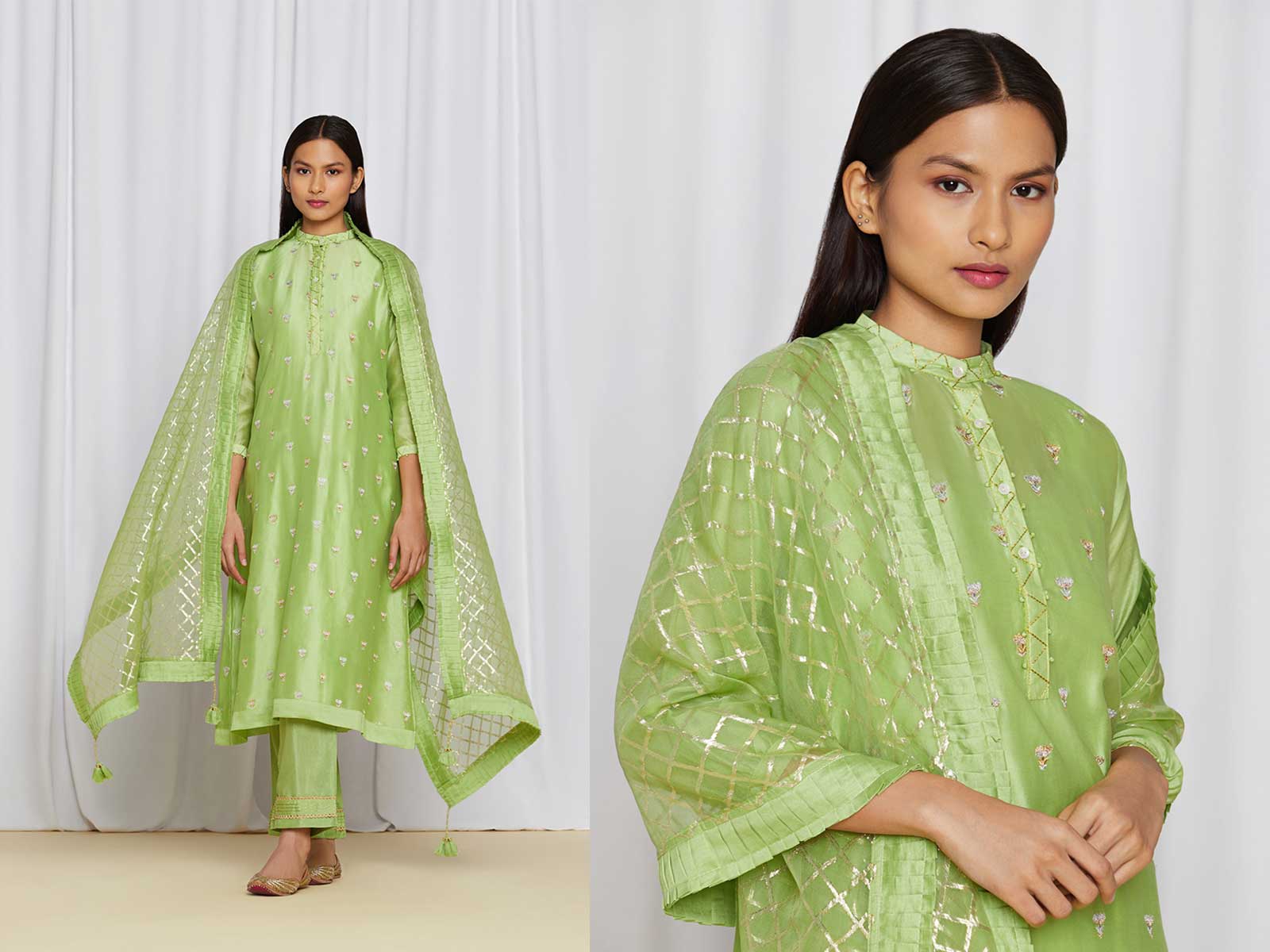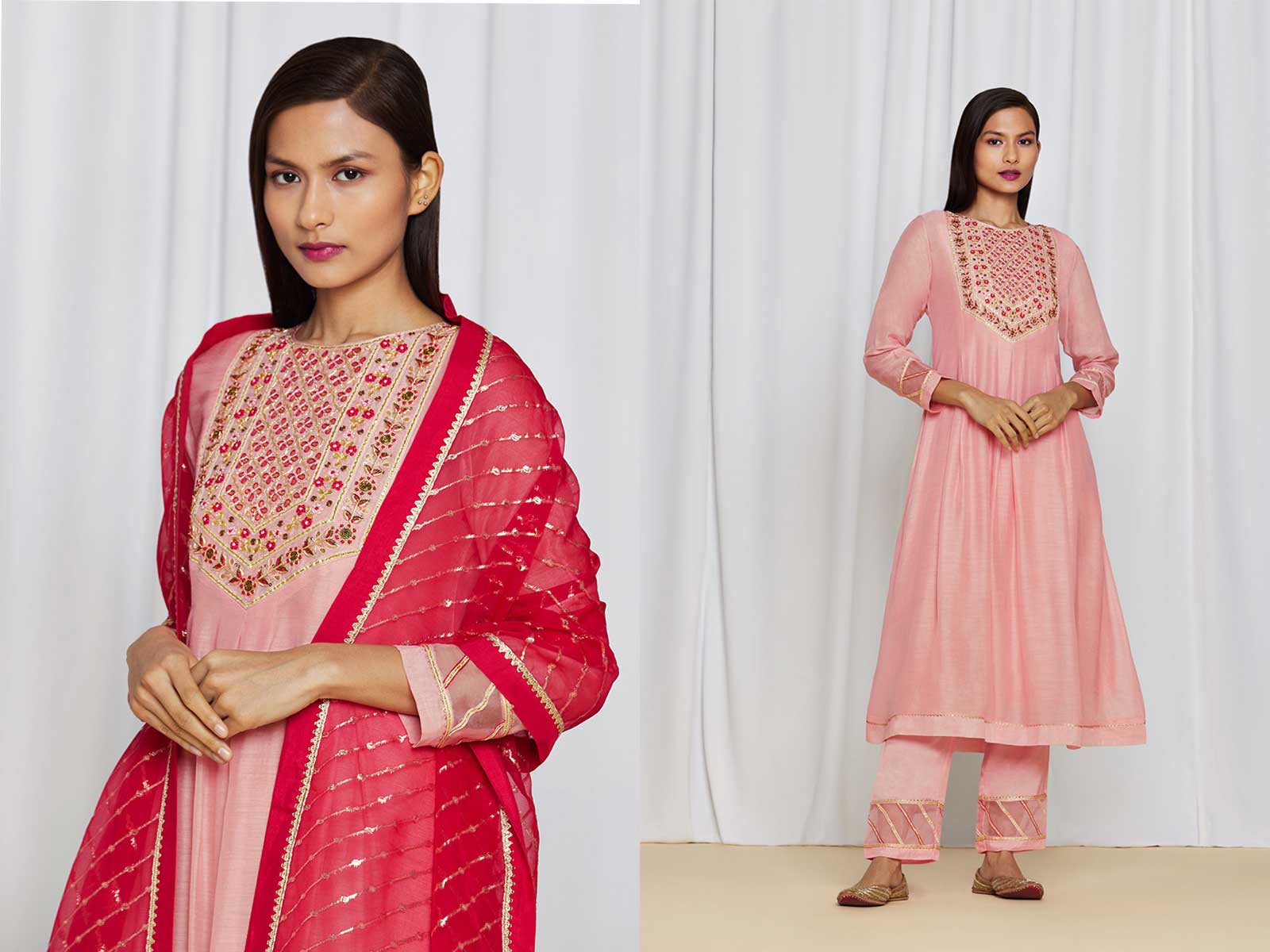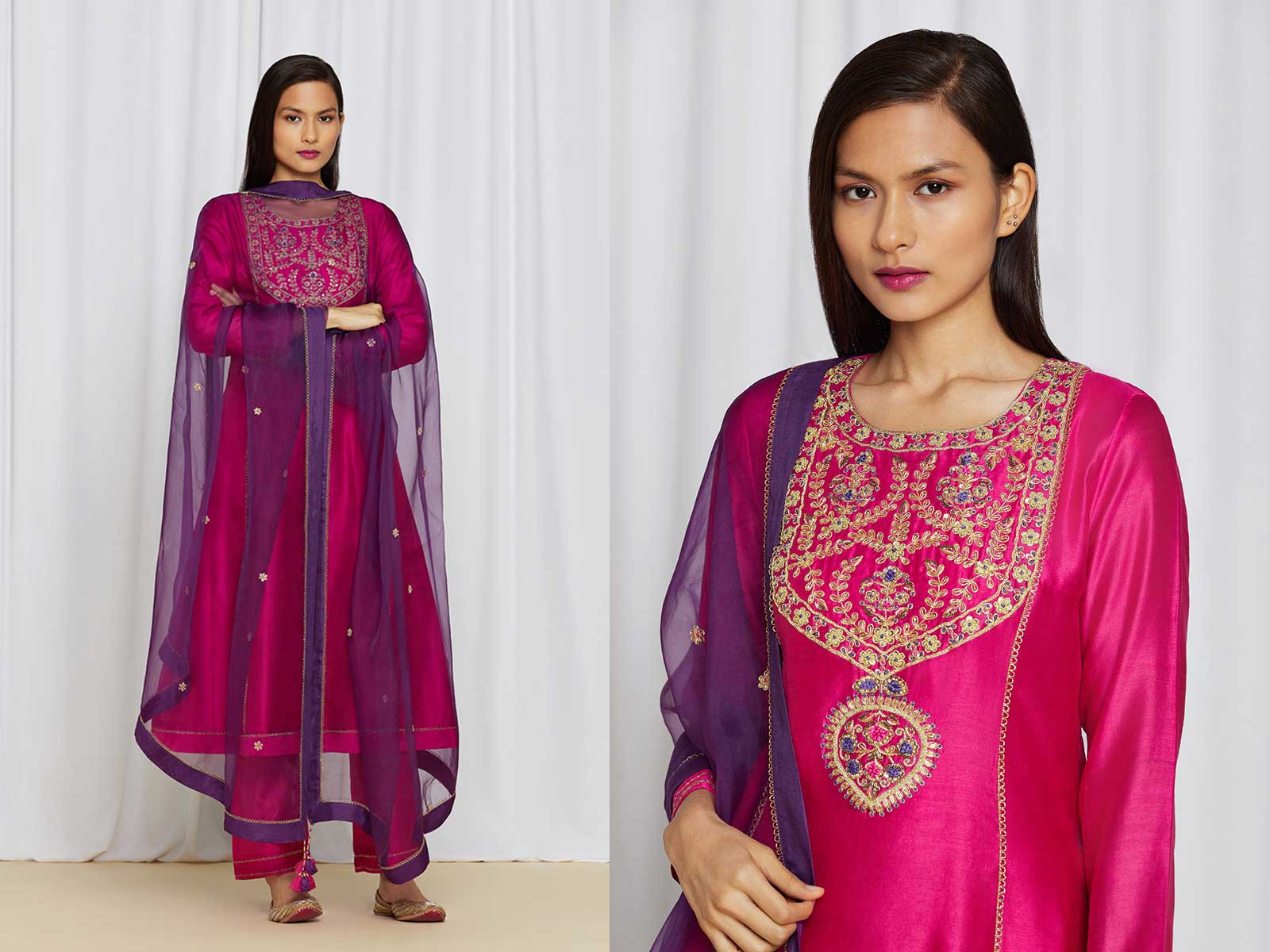 UTSAV, replete with vibrant colors is an ode from our label to classic cuts, resham embroidery, and beautiful block prints. Shop this embroidered kurta set collection online on our web-shop HERE or you can also book an appointment to visit our Mumbai-based studio. Just WhatsApp us at +91 9833379838 or email us at care@amishakotharilabel.com./