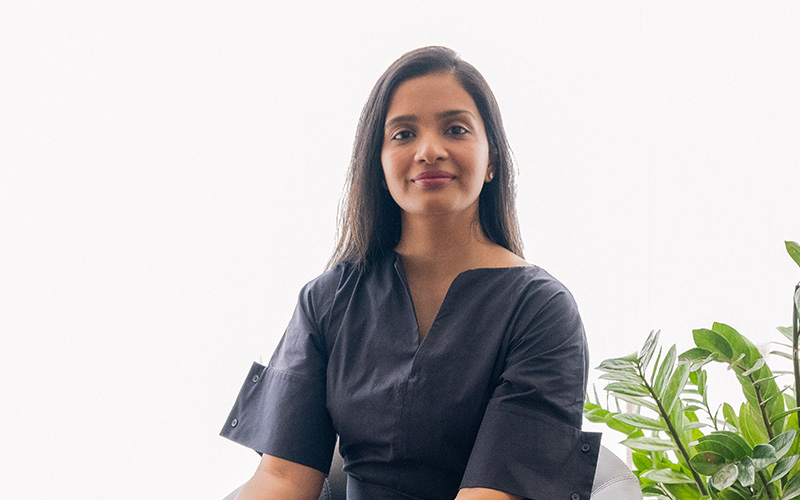 Amisha Kothari ~ The face behind the brand !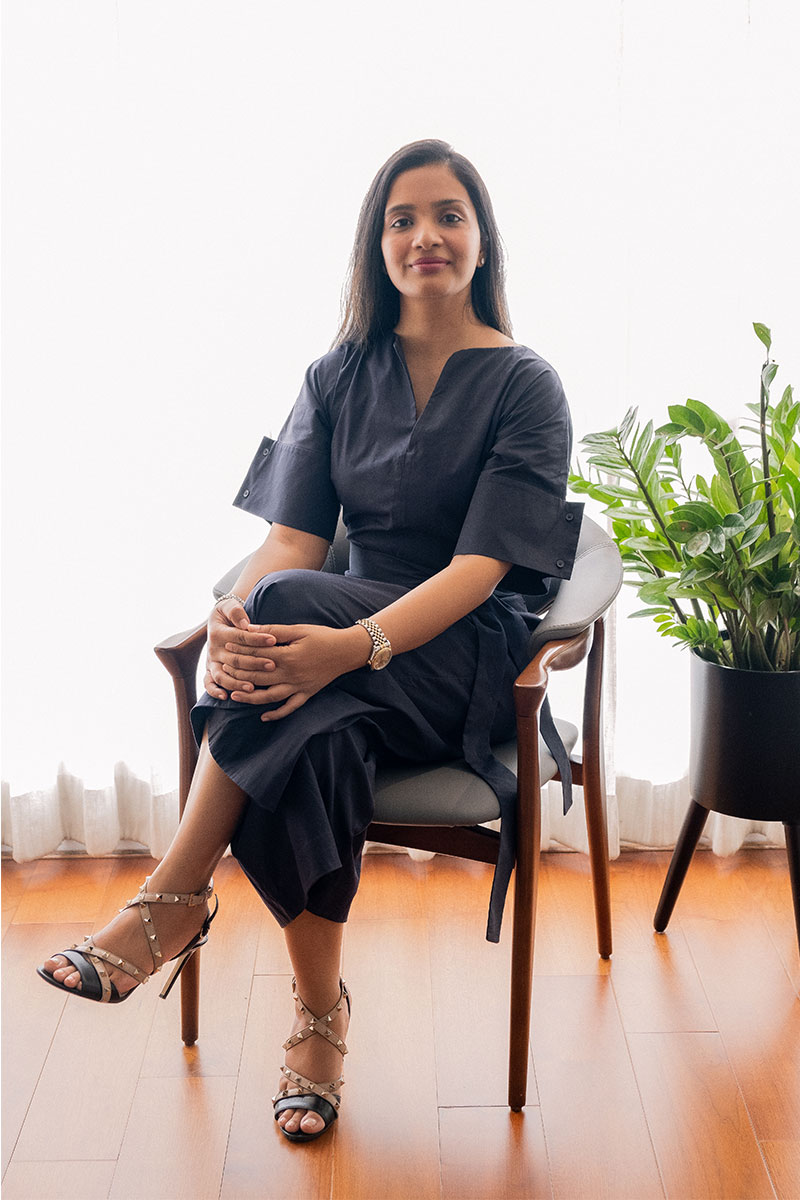 Apparent in her designs that are wrapped in an air of palpable vibrancy,  Amisha Kothari Label is greatly influenced by the rich cultural heritage of the designer. These impressions were formed in her formative years when Amisha spent her summer holidays in Rajasthan, subconsciously absorbing the aesthetics of her native state. Later, she built on this love and got herself a degree in Fashion Design from Sophia's Polytechnic, Mumbai.
Her very first collection was a testimony to her unique voice and the story of her roots. By combining age old artisanal techniques like block printing, gota patti and thread work with a modern anti-fit appeal, Amisha emerged as one of India's most promising pret designers. Amisha returned to the workspace in 2016 after the birth of her daughter, Ananyashree – as a new mother, with greater inspiration from life itself.
She continues to share her inspiring designs at her trunk shows across Mumbai, Delhi, Hyderabad, Dubai and Singapore. All the while making a fashionable difference to her clients' lives at her brand new studio in Mumbai's art deco district, Marine Drive.
In the times to come, she aspires to find a strong global presence for her unique offering of affordable ethnic designer wear, created from the rich repository of Indian crafts and artisanal techniques as she leads the way without compromising on the basic elements that form the cornerstone of quality.