SHWET ~ Eternal Whites to start afresh !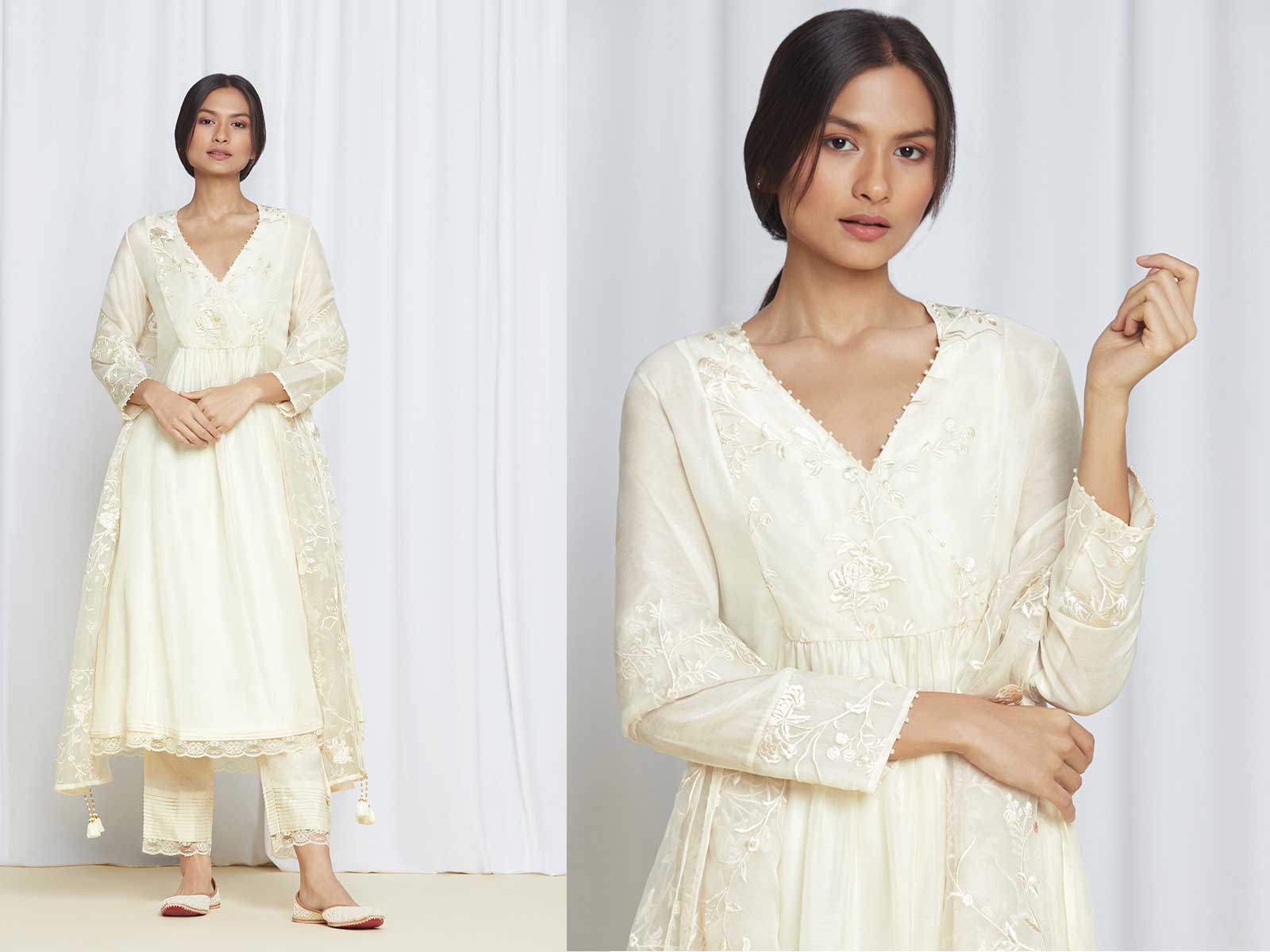 Grace and magnificence blend effortlessly in a collection that's as classic as it is contemporary, accentuated by delightful cross-stitches and heritage hand embroidery. The SHWET Edit, started as a blank canvas both literally and metaphorically at our studio. White is classic, timeless, and one of the most recurrent colors of the fashion cycle. Its allure never goes out of style. This became the genesis for our edit, SHWET.
Versatile, feminine, and replete with classics, SHWET is a timeless edit by Amisha Kothari that works well for all types of occasions. Many of the silk kurta set pieces are doused in the minimalism of French lace detailing and delicate pearls while others are sprinkled with some of our signature prints, handmade tassels, and gota Patti finishing. The result was artisanal kurta sets that showcase our craft perfected for many, many years. It's a collection we love for its simplicity. The looks from this collection are made for joy and serenity.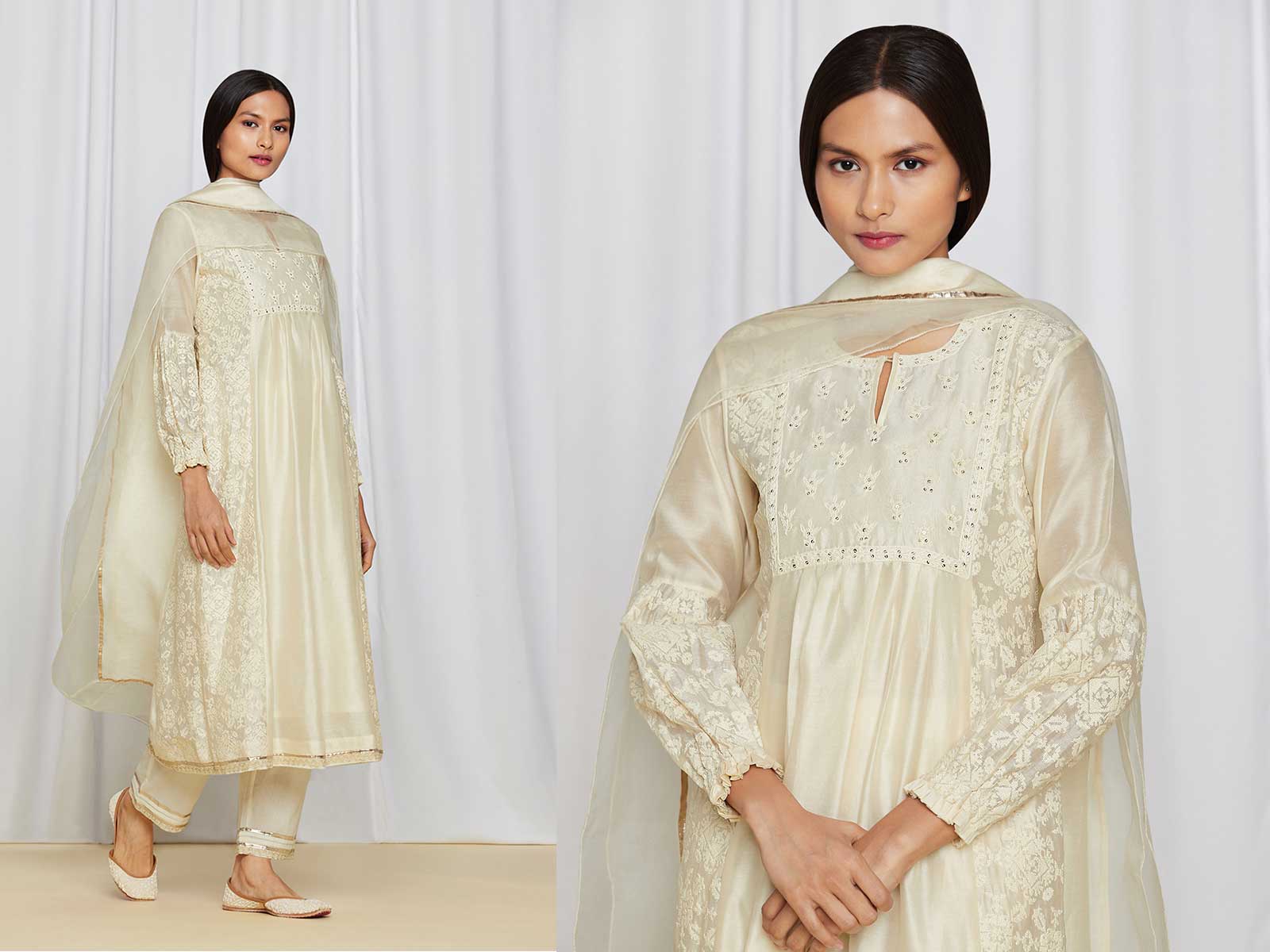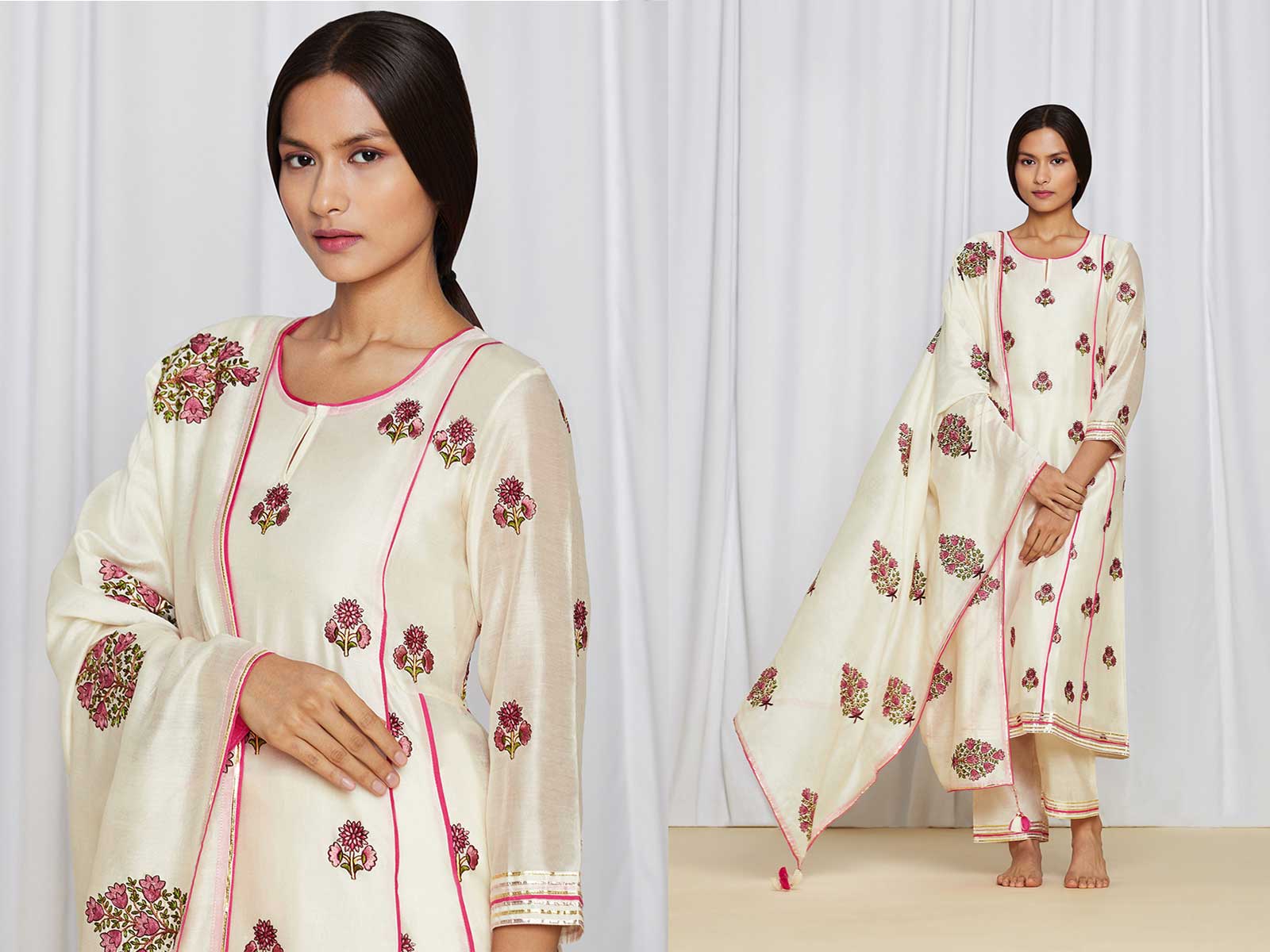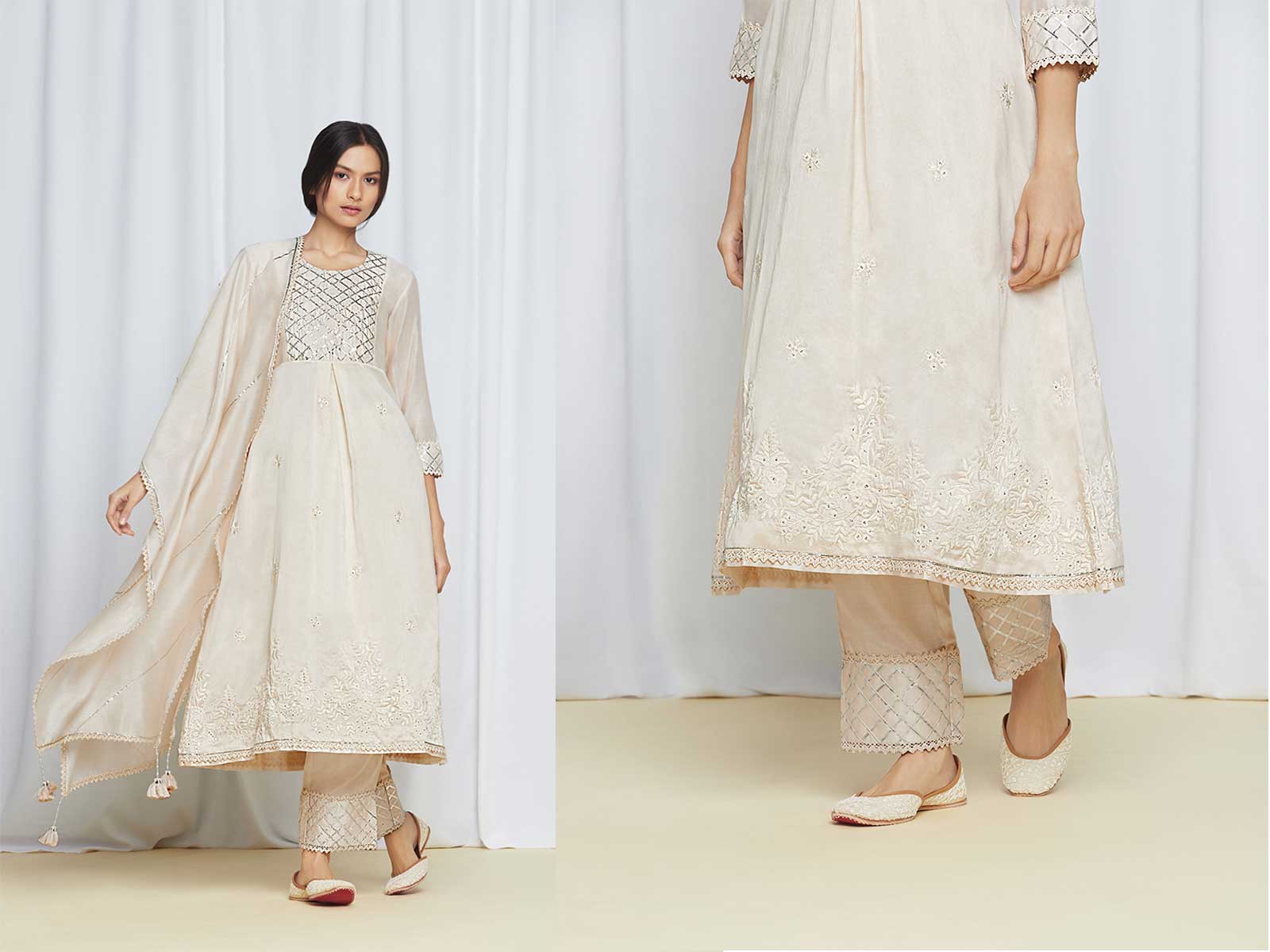 Choose from SHWET, a range of eternal whites – for glamour at the morning brunch and radiance at the evening group meditation class online on our web-shop HERE. You can also drop by to our Mumbai studio by appointment,  we would love to see you 🙂