BACKSTAGE ~ Life in the Studio !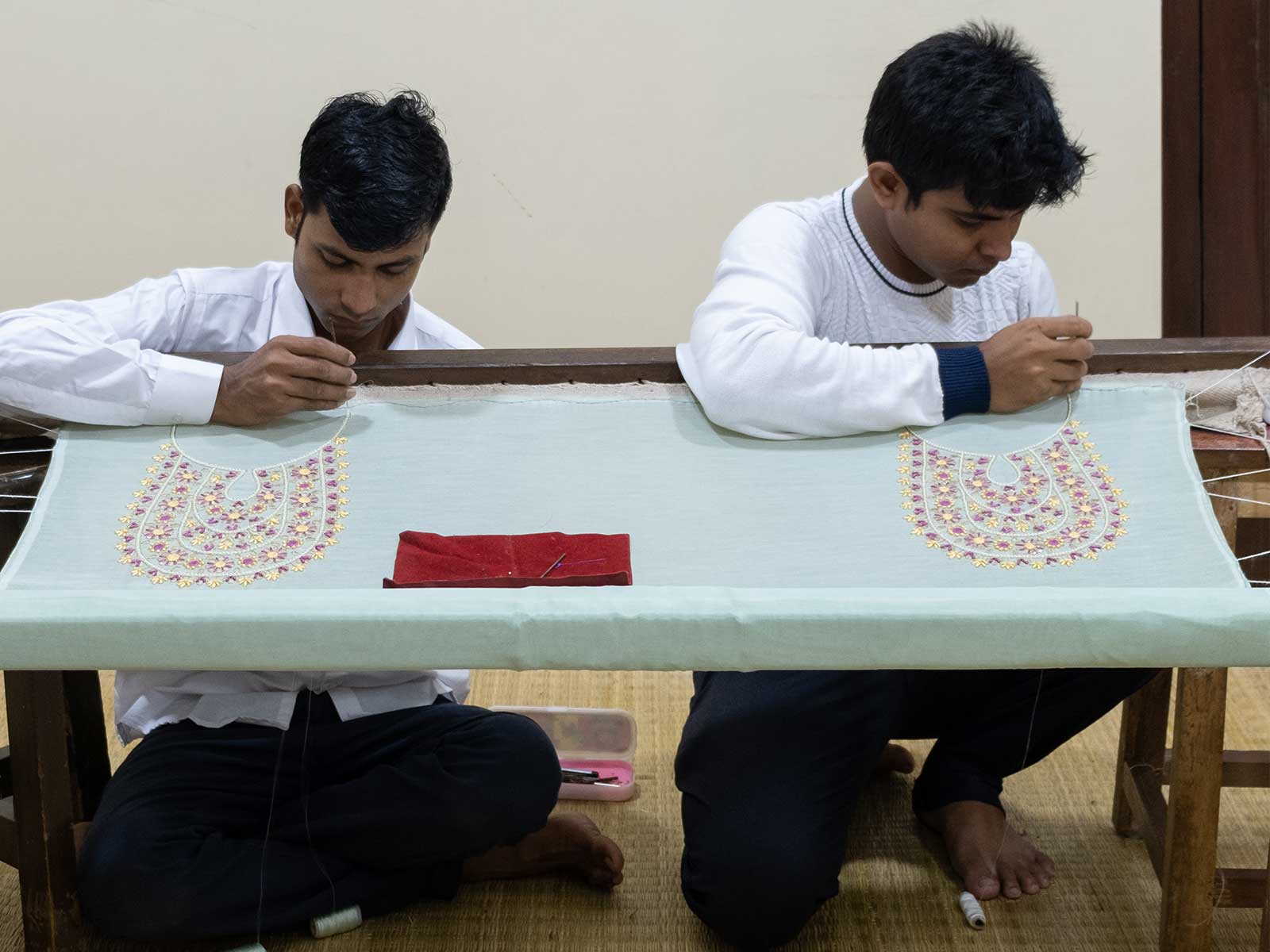 Our products tell a story, the story of India.  Each Collection is created with Indian artisanal crafts and techniques, as a starting point. Today some of these craft traditions are lost but at Amisha Kothari Label, we are sensitive to them and love to hold on to this priceless invaluable know-how like hand block printing, hand embroidery, and patwa work. The result is always brilliant, of impeccable quality, each bearing a distinct signature of the hands that make them.  
At Amisha Kothari Label, we believe in the beauty of the imperfection of the human hand. Each of our products go through several hand processes before they reach your closet. From hand block printing to embroidery, to finally being stitched by master tailors in our atelier, we love and value the timeless essence of working with hand, the fact that each piece is same but still unique. Each bearing a distinct signature of the hands that make them. Back in the studio, (we are not complaining but) our days can be hectic. However, what makes it worthwhile is the chance to meet the diverse set of artisans and crafts people spanning different generations, who support our brand by working tirelessly behind-the-scenes.
Details matter to us. And, we know they matter to you too. This is why all the pieces from Amisha Kothari, be it simple kurta sets for every day to intricate festive styles, are thoughtfully put together and meticulously executed. Embroidery and trimmings, an essential Indian know-how for us. We are keen to maintain traditions and give a new lease of life to these ancestral arts. One of the traditional crafts we use is the "Patwa" work or Thread craft. Traditionally PATWAS were weavers engaged in jewelry-making business and worked with silver and golden threads. We are sensitive to this dying craft…and have today tried to revive it by incorporating it as signature tassels for all our dupattas…Modern but always in line with tradition…